free up time to do more of what matters
The demands of the community sector mean that there is significant administrative overhead. Too often compliance requirements detract from the resources and energy that could be better directed to clients and important causes. MYP's platform is uniquely placed to address these challenges.

In short, MYP is a game changer for the community sector bringing together all the key data, information and processes into one environment. MYP helps organisations improve efficiency, control costs and streamline processes in a sector that is changing rapidly and is more demanding than ever.

Watch the video below for a 60 second overview of the MYP platform.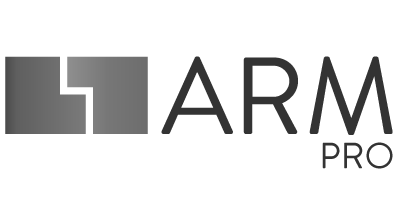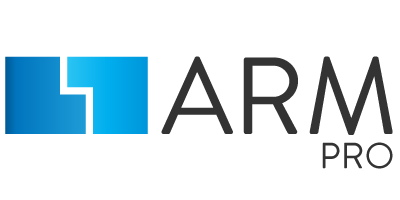 ENHANCE STAKEHOLDER RELATIONSHIPS
Manage clients, cases, stakeholder relationships, opportunities, projects + client history. Integrate with accounting software, access NDIS price lists + morey
THE ULTIMATE COMMUNITY SERVICES PLATFORM
Finally, a software platform for your
NDIS management!
COMING SOON TO MYP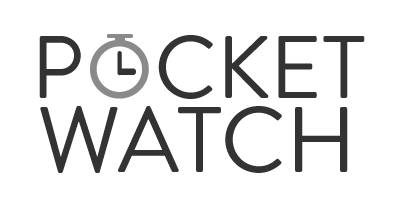 SIMPLIFY STAFF + RESOURCE ROSTERING
Create individual + team rosters, keep track of your assets, resources + timesheets, apply complex awards + integrate with your cloud accounting software
DIGITISE + AUTOMATE FORMS, SYSTEMS + REPORTS
Capture, track + access in real time all of the client data you need in one place. formSPACE Pro includes digital signatures
TRACK CLIENT GOALS
Develop goals, accurately match them to individuals and track progress to deliver person-centric outcomes
COMMUNICATE WITH YOUR VAST WORLD
Keep stakeholders engaged through newsletters, promotions + events
IMPROVE PEOPLE MANAGEMENT
Manage your staff + volunteers proactively, foster accountability + encourage professional development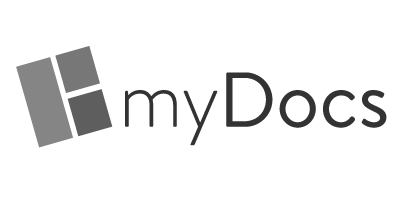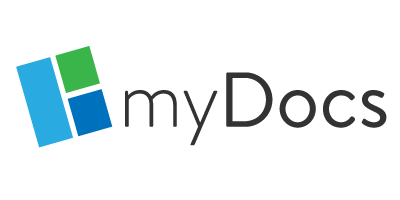 ACCESS + MANAGE DOCUMENTS EFFICIENTLY
Retrieve + edit documents where + when you need them
MANAGE DONATION CAMPAIGNS
Plan + track all campaigns from one place while maximising 'giving' income + minimising administration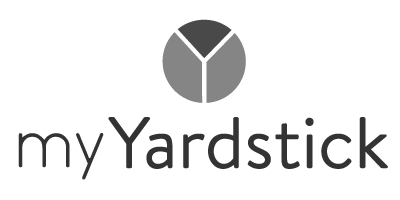 MONITOR FINANCIAL HEALTH
Rationalise your complex financial reporting + benchmark your program performance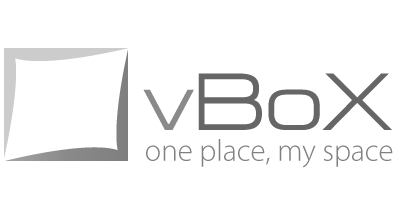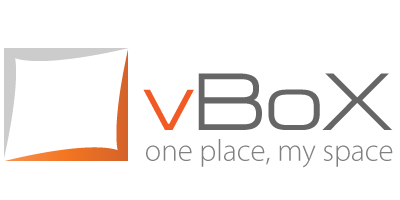 INTEGRATED WEBSITES FOR COMMUNITY SECTOR
Connect your website with your systems + eliminate data entry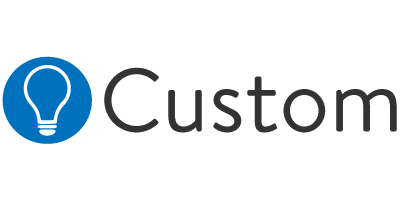 GOT AN IDEA? BRING IT TO LIFE
Customise an existing MYP module or work with us to create your own software
| | |
| --- | --- |
| Do we need a subscription for every staff member? | |
Every staff member who needs to access the system will have to have their own login. This means every staff member who needs access will be included in the number of staff in the subscription.
| | |
| --- | --- |
| Can the system be accessed remotely? | |
Provided a Subscriber has an internet connection, they can access MYP via a URL.
| | |
| --- | --- |
| How long have you been providing software to community clients? | |
MYP has been designing and developing cloud software solutions since 2006. Our first introduction to the unique needs of the community sector was in 2010 and the MYP platform for the community sector has developed since then.
| | |
| --- | --- |
| Does MYP connect with the NDIA portal? | |
MYP provide an Excel or CSV file correctly formatted which can then be uploaded to the NDIA portal to enable financial claims.
| | |
| --- | --- |
| How long will implementation take? | |
Depending on the unique requirements of each client, implementation (rollout) of the MYP platform can happen very efficiently. MYP's Learning + Development Manager and Client Manager will work closely with your project team to support you in meeting your implementation goals. Typically, this process will be between 4 to 12 weeks.
| | |
| --- | --- |
| What training and support is provided? | |
MYP provide a comprehensive range of custom and standard services. MYP requires new clients engage in a structured rollout/implementation process which includes a tailored training program. In addition, ongoing access to a 24/7 online training platform, comprehensive myGuides, videos and a ticket support system ensure clients have all the support they need.
| | |
| --- | --- |
| Where is the MYP help desk located? | |
MYP is based in Brisbane in Queensland.
| | |
| --- | --- |
| How secure is our data? | |
Data is stored in secure data centres located in relevant regions as required by law (e.g. Australia and New Zealand data in Australia). MYP offers multiple levels of security and data protection, including encryption at the database level. Additional safety measures, such as penetration testing, are conducted regularly to ensure ongoing preventative security strategies are implemented. Data is backed up on a daily basis and in the unlikely scenario of a catastrophic event at one data centre, the data is also replicated in a separate data centre in a different location.
| | |
| --- | --- |
| Can we have a trial system? | |
MYP does not provide access to trial subscriptions. As a sophisticated solutions platform, users need to be trained and have the system tailored to their requirements (including addressing issues like integration with financial software). As none of these actions take place before a trial, the trial will fail. MYP is happy to conduct numerous demonstrations with the relevant members of your team to address any questions or scenarios, to ensure you are confident in your decision prior to commencement.
| | |
| --- | --- |
| Are there any set-up costs? | |
Our rollout and training package is inclusive of the set – up required. This information is available on request.
| | |
| --- | --- |
| What accounting packages do you integrate with? | |
We integrate with MYOB AR Live and XERO.
| | |
| --- | --- |
| What modules do you recommend for a comprehensive community platform? | |
During the demonstration process, we work with you to assess your needs and identify which modules in the MYP platform will be most beneficial. Details of each module are available in the MYP Marketplace. ARM Pro (the MYP CRM hub) is the only module that is mandatory.
| | |
| --- | --- |
| How can the MYP modules reduce administration time? | |
Using the MYP suite of modules allows efficiencies across key work processes in most operating areas. Aside from process efficiencies, there is also improved access to information, documentation, data along with integration benefits with other systems such as accounting software. In addition, a number of the MYP modules enable client access to their own information and dashboards reducing reporting time and providing greater information transparency.
| | |
| --- | --- |
| Does MYP have a mobile app? | |
The MYP module suite is mobile accessible meaning that there is no need for a mobile app. The system can be accessed via URL on mobile devices such as tablets or phones.
| | |
| --- | --- |
| Can we add additional modules later? | |
Absolutely. In order to make the most from your subscription it is best to discuss your needs with our team who will work with you to put together a comprehensive plan and timeline for subscription.
| | |
| --- | --- |
| What makes MYP different to other community software? | |
MYP is an integrated platform – no need to purchase multiple pieces of software – modules talk to each other. One database, one user experience, one user interface, one login.
the community services platform trusted by






MYP appeared to be able to deliver the system we needed and we would not have to change to meet their systems. Also, MYP offered a true partnership that allowed us to achieve an ROI not available through other organisations. Working with MYP was an exceptional experience. The most important part was that they paid attention to detail. The second most important aspect was that they understood our business and the third was that they had the technical expertise to build it. The results achieved included a real-time paper-less system that allows us to have conversations based on real information presented in an easy to use format. This will lead to greater outcomes in shorter periods of time because we can actually see what is happening in relation to each client and react accordingly. You will not find a more cost effective way to digitalise your key work practices than through MYP. Your staff will appreciate what it can do for them.

We originally invested in MYP because it supported our client-side requirements which is the most critical part of our business. We have been able to transfer over and customise modules to suit both our Aged Care clients and participants living with disability. That left fundraising without a solution. Thankfully, after conversations with MYP, we realised that we could create what we needed. The MYP team were able to interpret our brief into an actionable response, allowing us to deliver a successful platform which, I believe, will benefit many community organisations who are looking to invest in MYP. Working with MYP has delivered a solution to our organisation that wasn't previously available in the market. Without this development, we would still have multi-data sources, which can create a lot of extra administration for organisations such as ours. The MYP staff were very approachable and keen to work with us on the development. After I created the initial brief, they took the time to go through and discuss everything to ensure that we were all on the same page. We were able to work together with MYP to ensure that the end result is something that we can all be proud to put our name to.

We selected MYP because we were looking for one database that all staff members can access and update and that can be modified to suit our needs. I also like the ability to add modules as the system is developed.
take a look at the future of your organisation