our why
perform. This one word captures the essence of MYP. We exist to enable achievement in all its forms. From execution to results. Explore MYP and discover how we help businesses and organisations of all types really perform.
our executive + client team
Steven Eager
MANAGING DIRECTOR
---
Jenny Eager
DIRECTOR - OPERATIONS
---
Tamar Bostock
LEARNING + DEVELOPMENT MANAGER
---
Sam Kuem
TECHNICAL MANAGER
---
Anita Sayer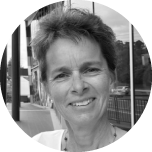 ACCOUNTANT
---
Kristelle Watson
ACCOUNT MANAGER
---
Benjamin Ivarsson

CLIENT SUPPORT OFFICER
(BUSINESS ANALYST)
---
Viet Nguyen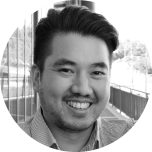 CLIENT SUPPORT OFFICER
(TRAINER)
---
our story
1999
BUSINESS ADVISORY
Access Management Consultants commences. Offers management, HR and IT consulting growing to a top 400 Queensland business.
2006
ADVISORY SOLUTIONS
Gap identified in information market for SMEs. Systems for business advisers and their clients developed and released under a subscription model.
2008
EDUCATION SOLUTIONS
Release of the School Results Surveys module for the education sector.
2010
BUSINESS SOLUTIONS
ARM (CRM solution) developed to provide a more integrated offer. This is the first phase in the 'Horizontal core' model.
2011
CUSTOMISED SOLUTIONS
Business and sales process automation solution developed allowing cost-effective customised solutions to be offered to all industry segments.
2012
INTEGRATED BUSINESS PLATFORM
Development of email marketing, document management, event management modules to expand the business offering.
2013
COMMUNITY SERVICES SOLUTIONS
Release of the specialised modules for the community services sector.
2014
INTEGRATED ADVISORY PLATFORM
Development of HR, succession and valuations, estate planning and business performance modules to expand the professional services/advisory offering.
2015
MARKETING SOLUTION
vBoX marketing and integrated website solution released exclusively to MYP Subscribers.
2016
THE NEXT GENERATION
Release of the next generation, responsive user interface, customised forms and rostering modules.
2017
INTEGRATED COMMUNITY SERVICES PLATFORM
Integrated platform for the not-for-profit sector, move core modules to next generation interface.